Robert "DIY" Spinner

---

The NEXT 100,000 50,000 miles.
Click here for the check list.
---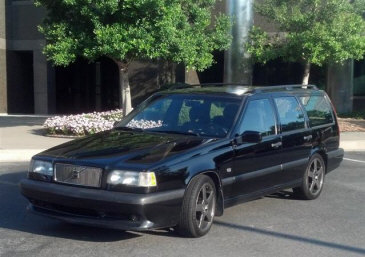 My current car has over 300,000 miles on it. I believe that most cars built after 1990 are built to last at least 200,000 miles if not longer. The car that I drove daily prior to this one had over 100,000 on it, the one before it over 100,000, the one before it over 400,000.
Yes I put over 400,000 miles on one of my cars. It looked and drove very well. I would not hesitate driving the car across the country. Why, because I took care of it and did most of the repairs myself. No one wants a car that they fear will break down at any time.
It can be expensive keeping a car running well and in good condition. If you need help keeping your car in good shape give me a call. I have recently helped a lot of people with their cars. Savings ranging from a few dollars to hundreds of dollars. I recently had a guy contact me about him needing a new transmission, turned out his car had a bad switch and I was able to fix it for him for less than $100. That's a far cry from the $1,800 he was quoted to replace the transmission with a used one.
Here's just a sample of things I have fixed on cars this year (I was once an airplane mechanic, believe me, cars are easier to work on):
Tune up including new spark plugs.

Changed a timing belt.

Replaced brakes.

Repaired a broken window.

Repaired a broken window motor.

Repaired body damage on a few cars.

Replaced doors, mirrors, hoods, etc..

Installed CV axles.

Replaced seats.

Replaced dash pad.

Replaced lights behind the dash.

Repaired a non-working sunroof.

Repaired door latches.

Changed tires.

Replaced O2 sensors.

Check the codes on the CEL OBD-II computer.

Replace rear hatch and trunk supports.

Repaired heated seats.

The list goes on...
Here is a photo album of a few cars that I have worked on recently...
---
Here are some informational video's that I have posted online for you to learn from. Please return weekly for new information.
| | |
| --- | --- |
| Quick Monthly Maintenance Check | Car Buying Per-Purchase Check |
---
| | | |
| --- | --- | --- |
| Auto Care Series Introduction | Timing Belt Information | Engine Care |
| Fuel Systems | Control Arms | Engine Compression |
| Exterior Paint | Fuel Economy Tips | Brake Pads and Rotors |
| Battery Jumping | Tire Care | Transmission Service |
---
Robert Spinner ·

·


Please DO NOT send attachments to my email, my system probably will NOT let me open them.
[ Home ] [ Auto Services ] [ Custom Tools ] [ Gear and Parts ] [ Robert's Wish List ] [ Tips - Donations ]